The Duke's Bar in Paris
Let the timeless allure of Duke's Bar take you back to more genteel times. One of Paris's most renowned establishments, Duke's is known for its craft cocktails, exquisite finger food, and must-try dishes like the delectable club sandwich.
Within Duke's authentic setting, you'll find yourself transported to a private study-style ambiance adorned with black and white portraits of English writers. The mahogany furniture and a grand gothic fireplace add to the sophisticated charm of the space, creating an atmosphere where guests naturally gather and socialize.
Indulge in the art of mixology with our expertly crafted cocktails in Paris while savoring the delightful flavors of our finger food plates. Whether you're seeking a relaxed evening with friends, a moment of solitude in a classic and refined environment, or looking to enjoy a little live Jazz, Duke's Bar welcomes you with open arms.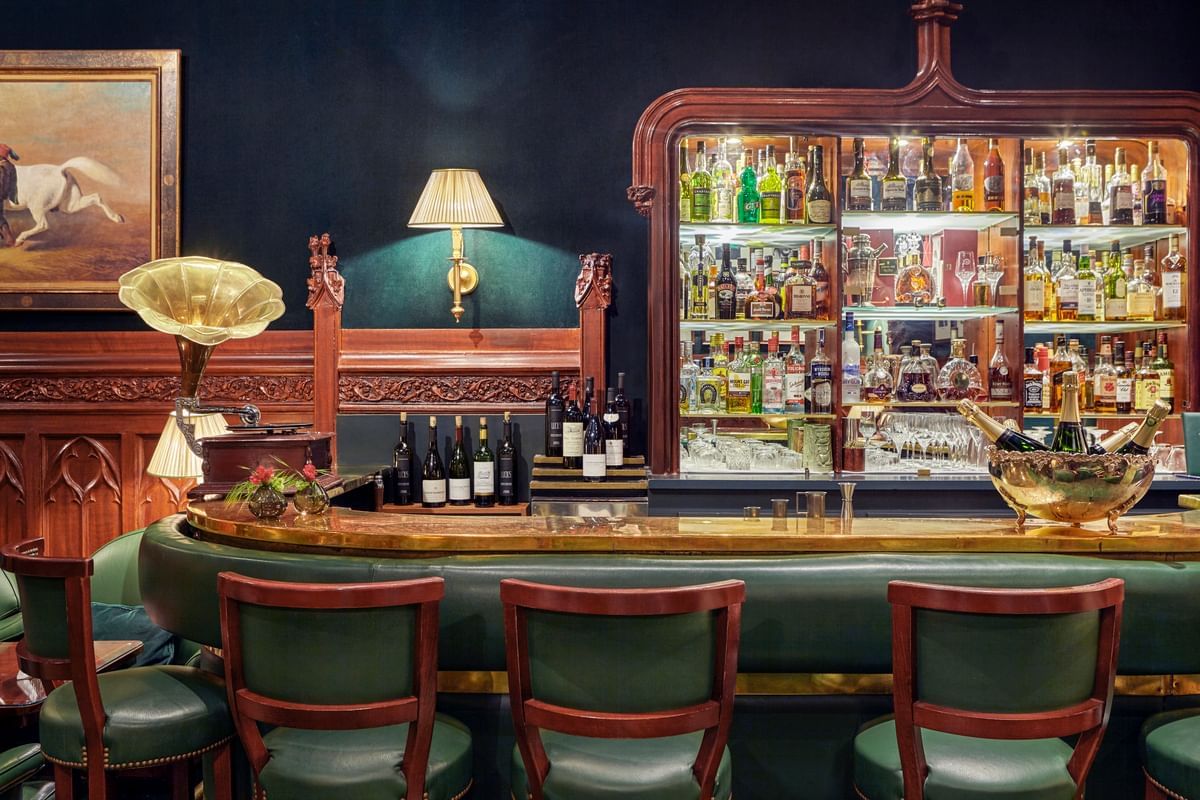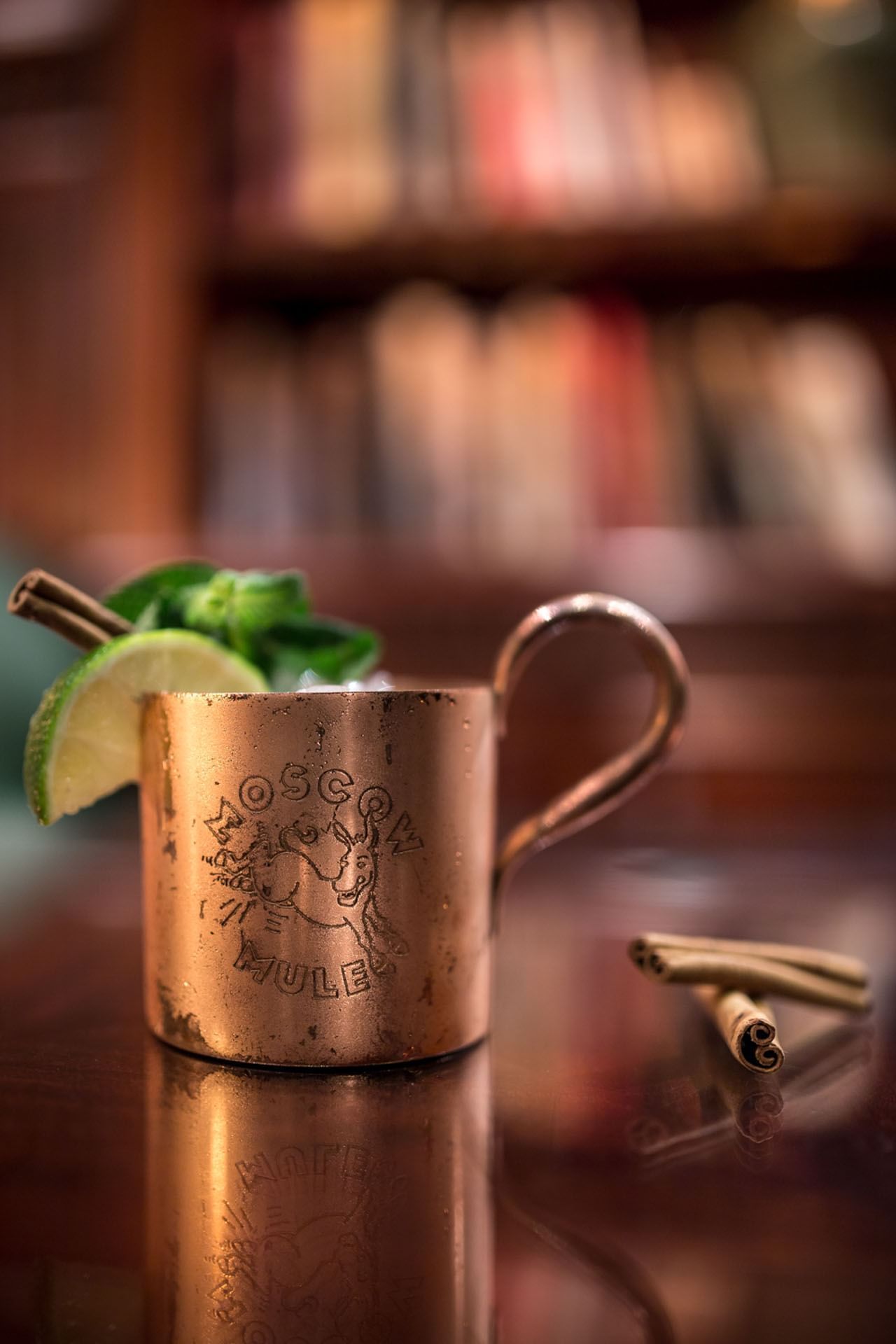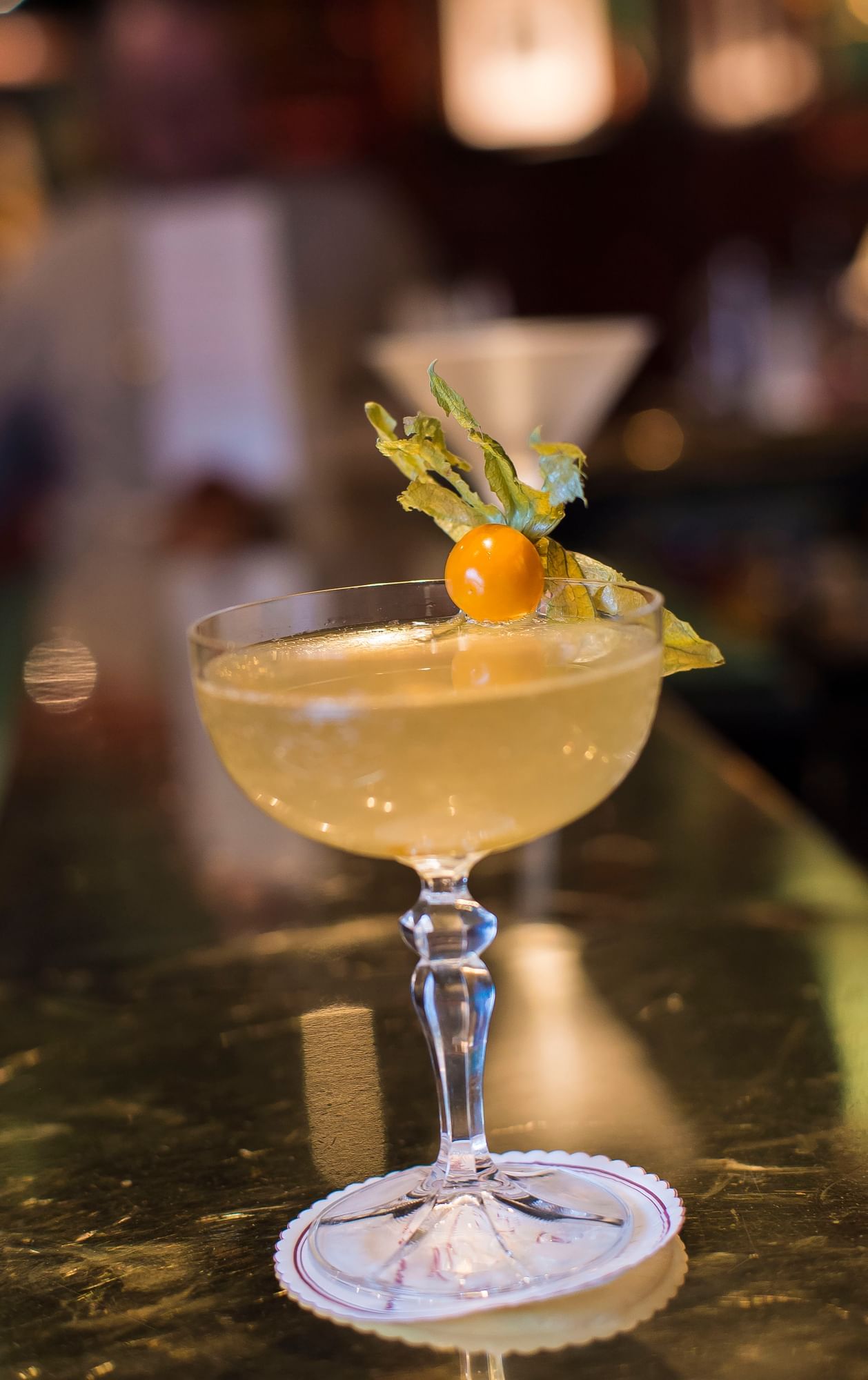 La Carte du Duke's Bar
Main courses
Caesar Salad of Westminster
21€
Chicken Club Sandwich
23€
with choice of bread - regular, whole wheat, gluten free
with choice of bread - regular, whole wheat, gluten free
Parisian Croc Monsieur
19€
Pâté en Croute with accompaniments
17€
Ham "Prince de Paris" and truffle Macaroni
19€
Fish and Chips, pea purée, tartar sauce, white cabbage salad, sesame pickles
21€
Desserts
Valrhona chocolate molten lava cake
15€
Roasted apples and crumble, vanilla ice cream
12€
Harmonious seasonal fruits
11€
Assorted 3 cheeses plate
14€
La Carte du Duke's Bar
Main courses
Caesar Salad of Westminster
21€
Chicken Club Sandwich
23€
with choice of bread - regular, whole wheat, gluten free
with choice of bread - regular, whole wheat, gluten free
Parisian Croc Monsieur
19€
Pâté en Croute with accompaniments
17€
Ham "Prince de Paris" and truffle Macaroni
19€
Fish and Chips, pea purée, tartar sauce, white cabbage salad, sesame pickles
21€
Desserts
Valrhona chocolate molten lava cake
15€
Roasted apples and crumble, vanilla ice cream
12€
Harmonious seasonal fruits
11€
Assorted 3 cheeses plate
14€