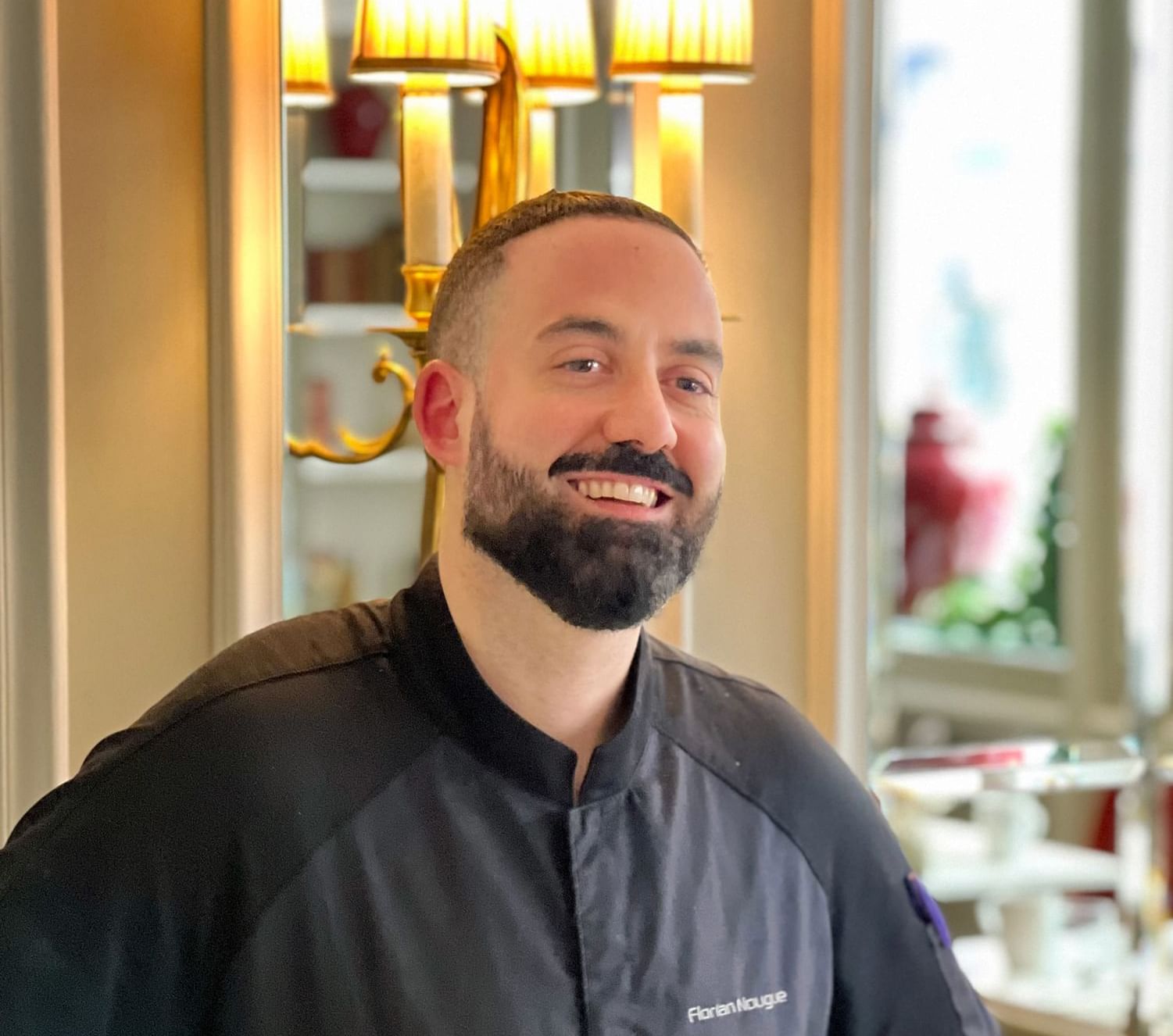 Le Chef
Chef Florian Nougué is a culinary artist with an unwavering passion for gastronomy and flavors. With 18 years of experience in top Parisian restaurants, he has honed a unique style that skillfully merges modern techniques with cherished traditional recipes. Each ingredient holds significance as a masterpiece, and he places great emphasis on sourcing high-quality products with authentic origins.
Seasonality plays a crucial role in his culinary philosophy, ensuring the freshness and genuine taste of every dish he creates. As the seasons change, Chef Florian adapts his menu to showcase the finest available ingredients and their culinary potential. Meticulous attention to detail infuses his dishes with sensory delights, where innovative combinations of flavors, textures, and artistic presentations take center stage.
In his modern cuisine, you'll find a celebration of advanced cooking techniques, unexpected flavor pairings, and captivating presentations. Yet, amid the contemporary artistry, he never forgets the roots of traditional cuisine, adding his personal touch to pay homage to classic recipes.
Beyond his culinary prowess, Chef Florian is attentive to the needs and preferences of each guest. Creatively adapting to dietary restrictions, allergies, or intolerances, he offers delectable alternatives that cater to every palate. With Chef Florian Nougué at the helm, a truly exceptional dining experience awaits, where passion, innovation, and personalized service converge to delight and enchant.